This is a long-overdue photo post about my adventures in Paris! Select photos are up here!

HI WORLD! So I ended up going on an epic journey to the (northern) East Coast with Dimitri– in fact I'm still here! Here's a really quick selection of photos taken in New York, Cambridge and Boston.

I was super-excited on my first plane that I would have an edge seat, meaning… A WINDOW! But lo, when I sit down, this was the incredible "window" seat I got. Pffft! A WALL!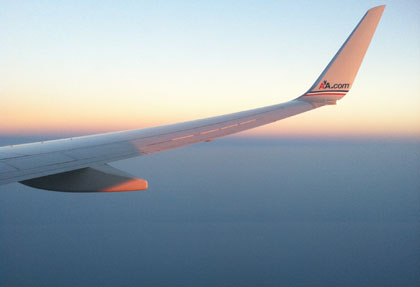 …Fortunately my connecting flight let me stare out over fields and growing cities, into the largest city of them all, as I flew into New York's La Guardia airport at night. Though you can't really see the stars in NYC, looking down over the city while flying gave me the sensation of flying through space, all the city lights as stars!
Act one, scene one: THE GOOGLEHEIM! Errm– Guggenheim! A+ for the Kandinsky exhibit!
A panorama from Top of the Rock (Rockefeller building). Photosynth is this incredible (and free!) iPhone app that allows you to snap a 360 panorama, like this!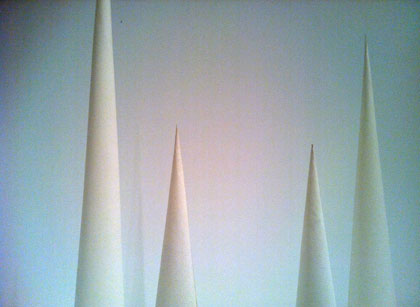 Some white on white at the MoMA– probably my favorite museum so far.
A wishing tree! People wrote their wishes down and hung them from the branches.
Looking up at the Apple Store on 5th Avenue!
Central Park! I had this crazy idea that NYC was going to be smelly and grungy. Central Park, despite the occasional homeless person, was crispy-clean, with a side feature of ice cream vendors that didn't speak any known language. AAHHBLAHBLABLA!
Going up the Empire State Building! It had been pouring and lightning was a-lightninging, leading to a closed outer Observation Deck… hence a VERY short line! We were able to watch not only the thunderstorm but also fireworks from the 86th floor.
Choo chooooo! CHUGGAchuggaCHUGGAchugga…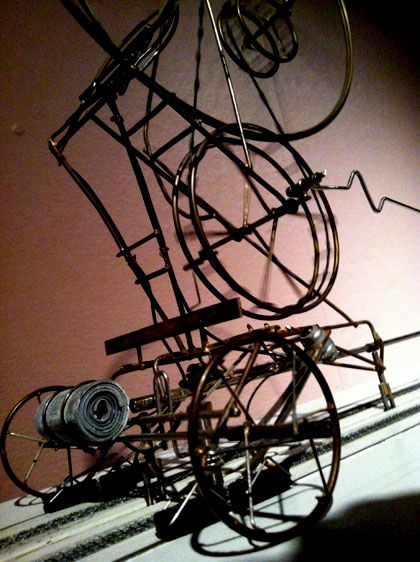 EPIC KINETIC SCULPTURES BY ARTHUR GANSON!!!!!! The MIT Museum is EPIIIIIC! Lotsa these whirlygigs were flittering about, and the holograms were being very bright and 3D and holography and everything sounded a lot more intelligent than this dorky sentence.
Newbury Street, where places could be bought for only a mere 3 million dollars.
Aaaaand here's us in Central Park!
This was just an appetizer– there will be many more photos soon!
In less than a week, I'm leaving on a 28-day-long cruise that starts in Australia and ends up in San Francisco. With all that time away, one certainly must pack appropriately. And with all the air travel, you really don't want to mess up and grab someone else's luggage, where you may end up with someone's life-long cherished coin collection when what you were really after was some shampoo.
In order to prevent such horrors (and also as an extra measure that the luggage NOT be lost), I painted up my suitcases like no one else's. Meticulous detail and hours of laborious work follow….. AND PLEASE!!!! If you see me running around with one (or two, or three or all four, given I sprout a few extra arms) SAY HELLO! Never know who you'll run into at the airport!

Suction-Footed Tweep