Feeling stuck at home and wish you could enjoy a little nature? Now you can! I made an AR printable of "gARden", which was initially a large-scale interactive installation. Simply print out this image: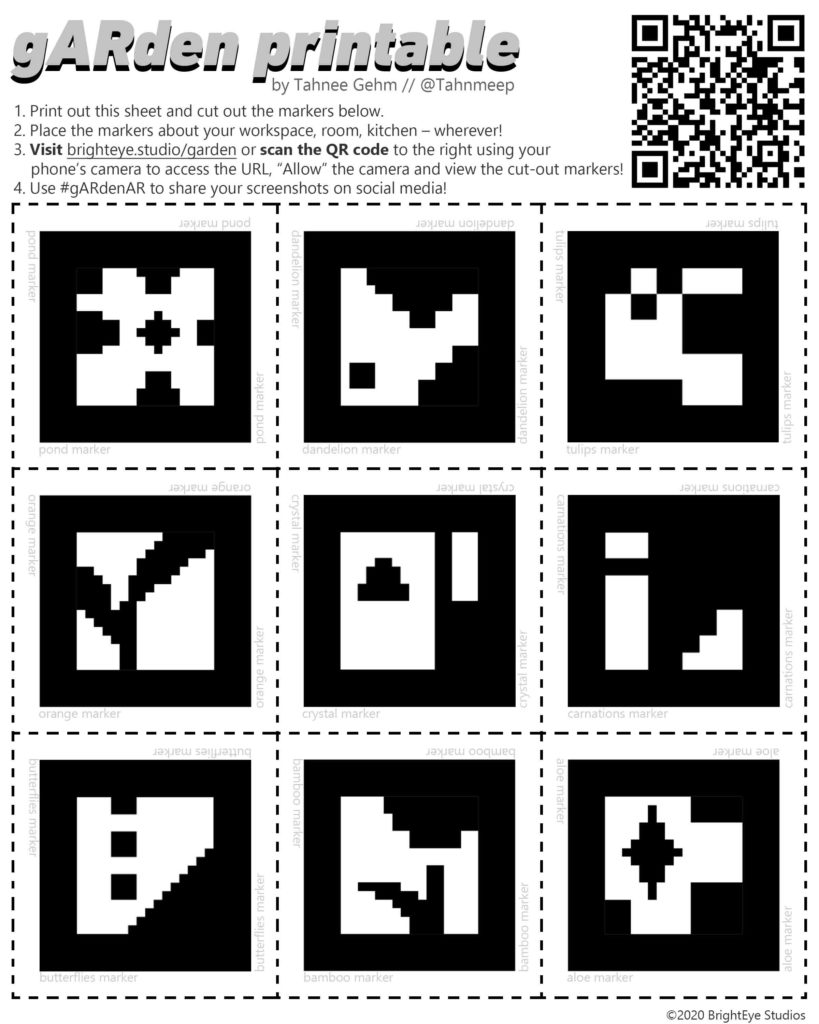 Then cut out all the markers and place them around your room.
Access brighteye.studio/garden on your phone either by going to that URL or scanning the QR code using your phone's camera. Allow camera access, then view the markers through your phone!
Have fun with it! And if you take any screenshots and upload them to social, use #gARdenAR ! Feel free to share the Printable!