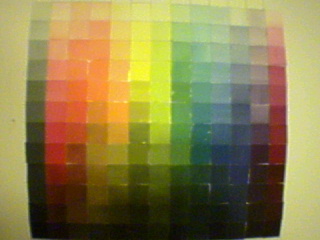 That's the result of an entire weekend's worth of work.
There are all the 169 little bits of .5″x.5″ color swatches, all painted with gouache, pre-rubber cement…
And there are all the un-cut paint swatches!
My oh my is Color, Light and Theory turning out to be a strenuous class.